PUPPY PRE SCHOOL
Getting a new puppy is a wonderful, but exhausting experience.  Sleepless nights, cleaning up accidents, dealing with chewing, nipping … Ugh!  Who has the time or energy for training? Let our professional trainers make it easier!  Your puppy will spend two, three, four, or five days a week with us, for six weeks, being socialized, trained and exercised.  They'll come home tired, and more importantly, TRAINED!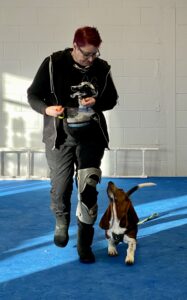 For puppies 20 weeks and under
THE BASICS AND BEYOND
Do you want a dog you can take anywhere?  A dog who greets people politely, without jumping?  A dog who walks nicely on leash? Knows how to relax at home?  Let us do the work for you!  Bring your dog two, three, four, or five days a week for six weeks, for basic manners and obedience.
Your dog will come home physically tired, mentally satisfied, and TRAINED!
For dogs 21 weeks and older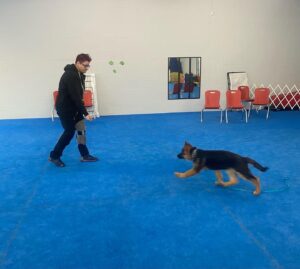 Please familiarize yourself with our 
Policies, Terms and Conditions
before registering