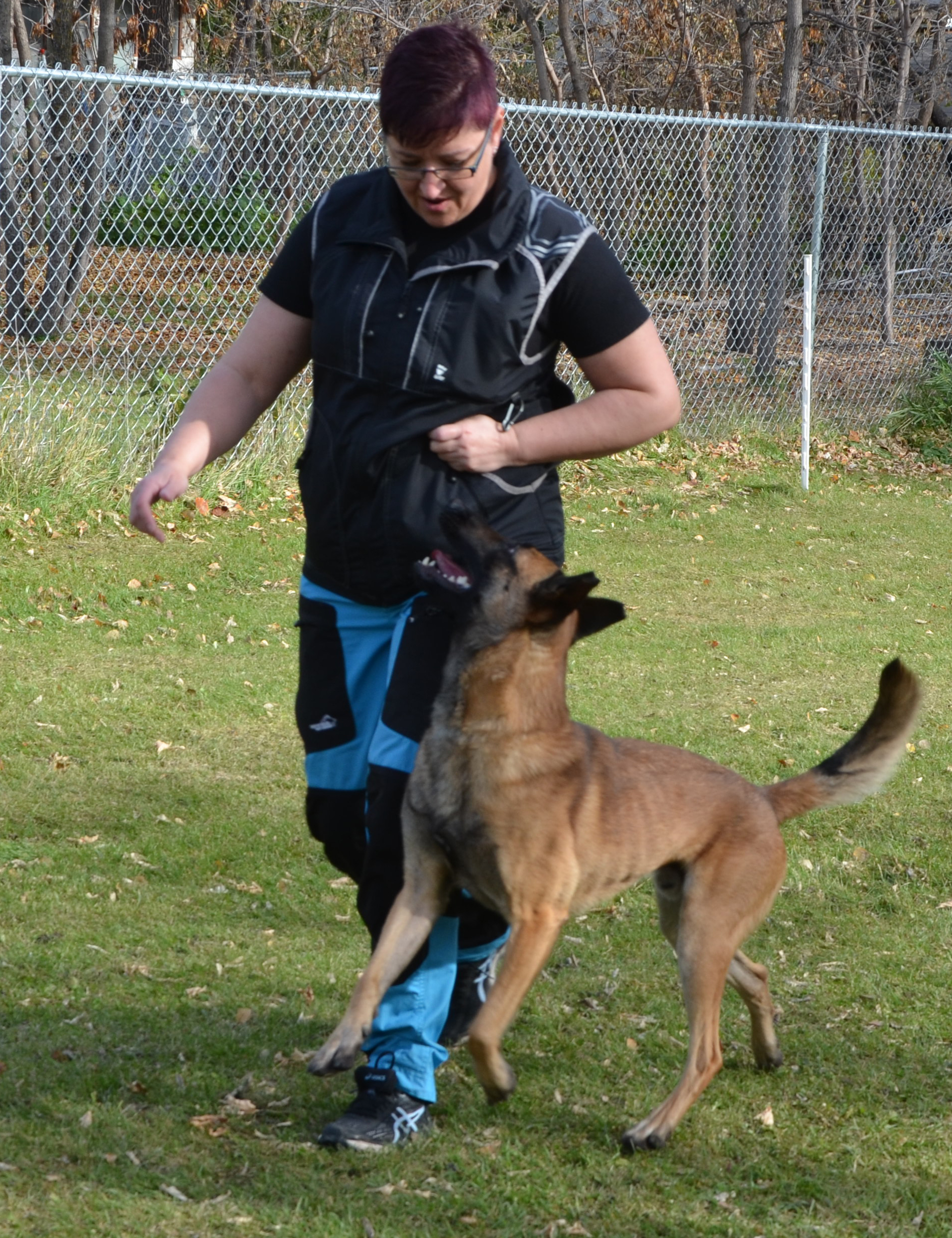 Lisa Fiwchuk BA (hons)
Dog Nerd's Founder Owner/Trainer/Training Director
Lisa has been training dogs and instructing students since 1996.  She studied behaviour, graduating from the University of Winnipeg, in 1993, earning a BA (Honours) in Psychology.  She is known for her thoughtful and compassionate approach to both dogs and their owners, and for her love of learning.
Lisa has trained her own and client dogs in many sports, including Obedience, Rally, Conformation, Nose Work, Agility, Herding, Lure Coursing and Tracking.  She also has an interest in Dock Diving, Protection Sports, and Disc.
Lisa has lived with many breeds, including Miniature Dachshunds, Great Danes, Whippets, Italian Greyhounds, Belgian Shepherds (Malinois), Boston Terriers, Greyhounds, and others.  She also shares her home with a variety of small animals, including rats, cats, and parrots, which she also enjoys training.
Although Lisa started her training career as a balanced trainer, in approximately 2002 she began to change methodologies and now considers herself a positive reinforcement trainer.